Reduced Emissions from Megafires (REM) Forecast Methodology
| Document/Tool | Date | Description |
| --- | --- | --- |
| Reduced Emissions from Megafires (REM) Forecast Methodology v1.0 | March 7, 2023 | Methodology that addresses the lowering of GHG emissions as a result of forest fuel treatment activities that modify wildfire behavior and severity. |
| REM Forecast Methodology Data Repository | March 7, 2023 | Standardized data and assumptions guidance for all REM projects to use for project quantification. |
| REM FMU Calculation Worksheet (coming soon) | TBD | This tool facilitates quantification of emissions reductions under this methodology. |
| REM Project Submittal Form | November 15, 2023 | A proposal to undertake a REM project. |
| REM Project Implementation Report (coming soon) | TBD | This template may be used by the project proponent to develop the report that must be submitted to both the confirmation team and the Reserve. |
Version 1.0
Webinar: Introduction to the Reduced Emissions from Megafires Forecast Methodology
The Reserve held a public webinar to provide an overview of the Reduced Emissions from Megafires Forecast Methodology on May 9, 2023.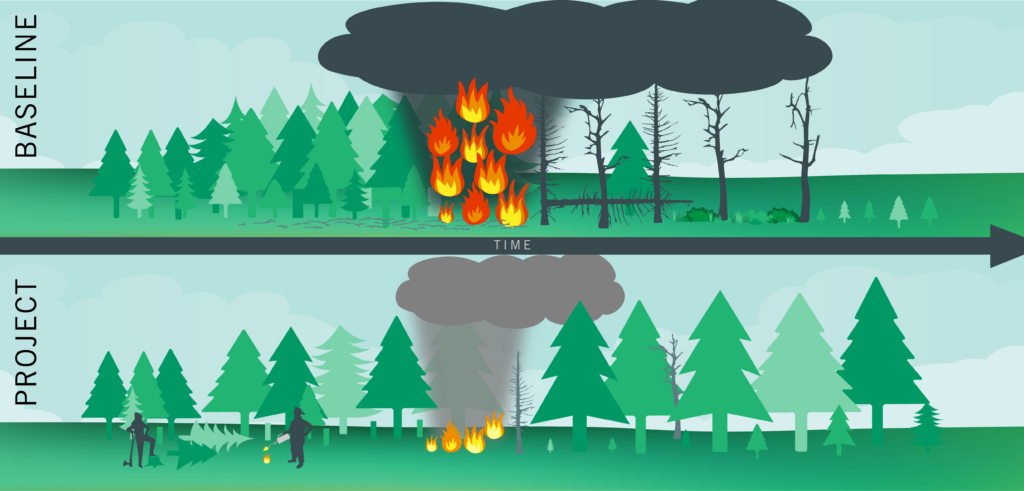 Public Comments
The public comment period closed on Monday, July 25, 2022, and the Reserve has responded to all public comments received. Please see the submitted comments and responses to comments below.
Public Comment Webinar
The Reserve hosted a webinar on July 7, 2022, to discuss the draft forecast methodology in detail and to solicit public comment.
Questions
Please contact [email protected] with any questions about the methodology or methodology development process.
Financial Support
The methodology was developed in partnership with Spatial Informatics Group (SIG). Partial funding support was provided by the California Department of Forestry and Fire Protection (CAL FIRE) through the Forest Health Program, as well as by Anew (formerly Element Markets), Coalition for the Upper South Platte, and Coalitions & Collaboratives, Inc.