Avoided Wildfire Emissions Forecast Methodology in development
The Reserve is developing a forecast methodology under its Climate Forward program to recognize the climate benefits associated with fuel treatment activities that lower the risk of catastrophic forest fires and the emissions associated with them. Megafires across the western U.S. have increased in scale, intensity, and frequency and have become major emissions sources. Known management options, such as mechanical fuel treatments and prescribed fires, can moderate the severity of such fires and provide GHG benefits over the long term, in addition to limiting other impacts, including the loss of life, property destruction, and impaired air and water quality.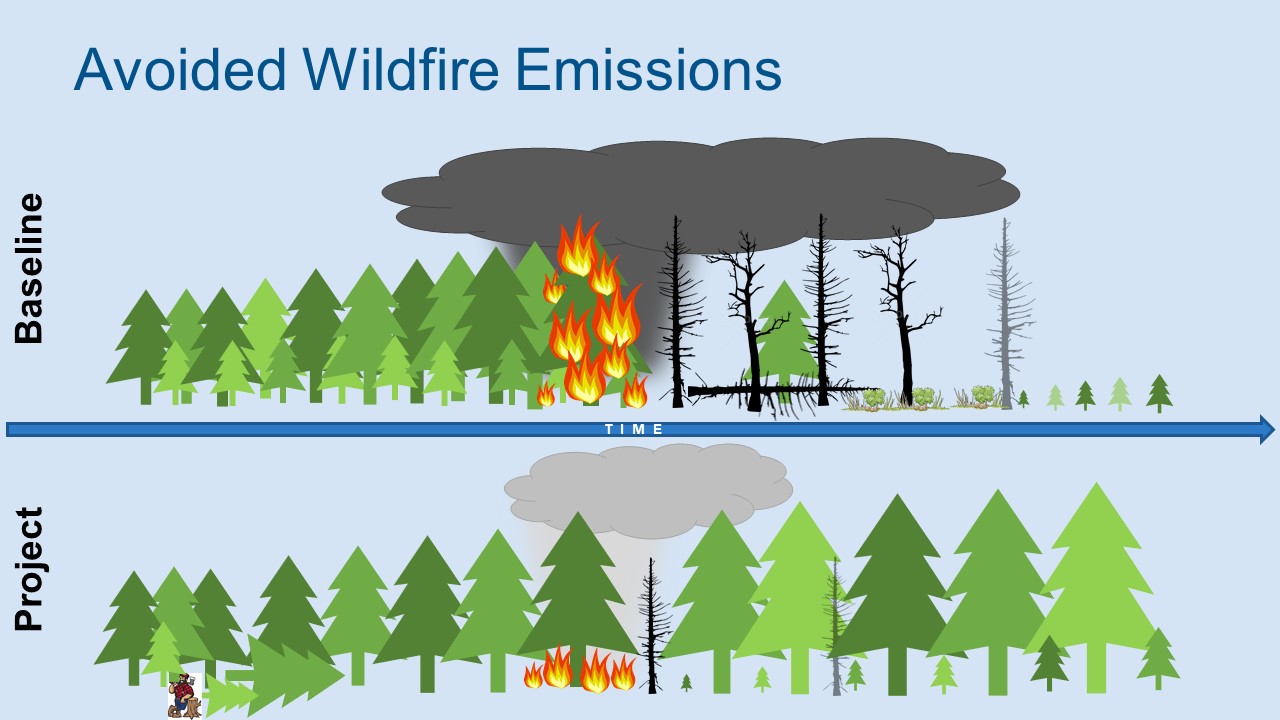 Kickoff Webinar
The Reserve held a kickoff webinar in October 2021 to provide an overview of the Climate Forward program's Avoided Wildfire Emissions Forecast Methodology development process.
Workgroup
The AWE methodology will be developed through a multi-stakeholder workgroup process. The workgroup requires a significant time commitment, an advanced understanding of GHG accounting, and a comprehensive understanding of wildfires and their impacts on forest carbon. Because of the technical nature of the work and a desire to reach consensus-based decisions, the methodology workgroup must be limited in size. The Reserve strives to create a well-balanced workgroup with representation from industry, government, project developers, academia, verifiers, and environmental advocacy organizations.
To apply for the workgroup, please fill out the Statement of Interest (SOI) form below and submit it to policy(at)climateactionreserve.org by COB Friday, November 5, 2021.
Stakeholders not chosen to be part of the workgroup are encouraged to participate in the process as "observers." Observers may attend workgroup meetings in listen-only mode, submit written comments on the draft methodology when it is available for public comment, and attend the public webinar held during the public comment period.
Funding
The methodology is being developed in partnership with Spatial Informatics Group (SIG) and will build on SIG's prior work in this area and draw from a range of stakeholders with expertise in the ecology and GHG impacts of wildfires, as well as in carbon project development. Funding support is being provided by the California Department of Forestry and Fire Protection (CAL FIRE) through the Forest Health Program, as well as by Element Markets and the Coalition for the Upper South Platte.
Development Timeline
Stay tuned in the coming months for updates concerning the effort, including the opportunity to participate in the public comment period and informational webinars for the Avoided Wildfire Emissions Forecast Methodology.
---
Funded in part by: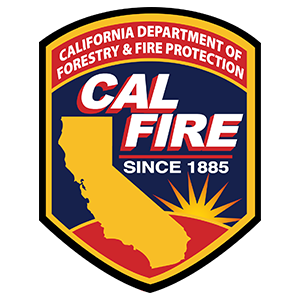 ---